Garage doors are often fickle and they tend to break easily after a few years of use. Many people rush out to buy a whole new garage door opener or worse – a whole new garage door. Most of the time these damages can easily be fixed with garage door repair services. This is a quick procedure that can give back your working garage door within a few minutes. Take it from an honest and reliable garage door repair company: you would rather want to spend less on repairs than a fortune on a whole new garage system.
Since 1999 we have been servicing the garage doors in North Houston, Texas, leaving a long line of happy customers. We set the standard for garage door opener repairs in the area and live up to expert craftsmanship.
As part of our promise to you, we will come to your garage location for an obligation-free quote. We stick to the price that we quoted you which reflect our transparent service. A wide range of services are available to you and we will be able to meet your needs, no matter what they are.
Garage Door Opener Repair & Maintenance
Our prime focus is on maintaining garage doors that are in need of repair. We will be able to investigate and locate the problem immediately. Even if you might need advice about garage doors, we will be able to help you over the phone or via email. Advice from us is free of charge! Within a few hours you will be smiling when you open your newly fixed garage door. We want to make sure that you experience the best service from us which is why customer satisfaction is our number 1 priority.
Garage Door Parts Needed
It might be possible that your garage door is neither in need of replacing or repairing. Sometimes you might just need a new part like a spring. Our teams have experienced knowledge about how to assess your garage door appropriately. We will be able to help you replace a broken part by supplying it to you and installing it efficiently. This way you do not only save time, but you will also be saving a lot of money in the long run. Some garage door opener companies like LiftMaster make it easy to find parts while others can be a challenge. Garage door opener repair services have a 24-hour emergency policy so you can call us anytime you have a crisis!
Fast Garage Door Opener Repair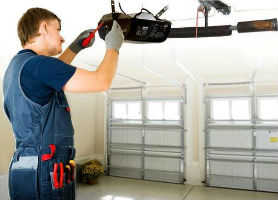 Speed is one of the main aspects that we focus on and we promise to deliver efficient results. As soon as you have accepted our free quote, we will make an appointment as early as that same day if you need us to. We make sure that we fix your garage in no more than a few hours so that you can get back to your normal life.
Our fully trained engineers have experience on all makes and models of doors and their skills mean that no job is too difficult. They can work in a focused and efficient manner to get your door back to its best. So whether you have an emergency or not our talented engineers can see the best solution for your problem.
Whatever the repairs your garage door needs if it is the openers, springs, runners, ropes or the electrics our hard working, skilled technicians can give you a free estimate and get the job done. The pride they have in their work will show in the quality of our Spring TX garage door service & the speed and efficiency they do it in.
Contact us today and let us know how we can assist you with your garage door opener repairs. One of our professional and friendly staff members will be able to meet your every need.