A functional and reliable Garage Door Opener is an essential element of a garage door system. Your garage door is the primary entrance to your home, and where you park your car; without a working automatic door opener you may have a day of inconveniences and frustrations with your garage.
Call us We are here to HELP!
One of the most established and a trusted name for residential and commercial garage door openers on the market today is the Genie® brand. As an approved Genie® sales center, we are authorized to offer you a wide selection of different models of door openers. Our selection of Genie openers includes the most technologically advanced garage openers available.
When you purchase a Genie brand garage door opener from Sentry North Garage Doors, you can be confident that you are receiving great product backed by industry leading warranty and dependable garage door service.
Genie Garage Door Openers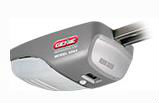 Genie® openers offer a garage door and opener combination that can't be beat! The Genie brand has a long history of reliability and quality that consumers trust and ask for by name.
LiftMaster Garage Door Openers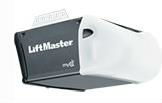 LifftMaster Operators are on the cutting-edge garage door opener product line: Liftmaster Garage Door Openers.
Commercial Genie Garage Door Opener Service
Our Commercial Door operators are manufactured to meet the performance requirements of most commercial and industrial doors; Genie Commercial Openers for commercial applications are designed to be tough, long lasting, and capable of heavy usage without breaking or malfunctioning. Garage door openers can begin to malfunction for a variety of reasons, especially in extreme hot or cold temperatures. Sentry North garage door services provides quality repair services to the Greater Houston Area and the surrounding cities. We can help address a variety of garage door opener issues, such as:
Broken drive belt.
Drive belt misalignment.
Rusted or sticking parts.
Electrical malfunction.
Back-up battery failure.